WINTER WAREHOUSE STORE SALE - SAVE 25% TO 33% STOREWIDE
Save 25% On Custom Framing - Custom Mirrors - Cork - Chalk - Dry Erase Boards
Save 33% On Oil Paintings - Ready Made Mirrors - Ready Made Picture Frames
Southern California Wall Decor Headquarters
Since 2001
Custom Picture Framing - Decorative Art - Mirrors - Cork Boards - Chalkboards - Fabric Wrapped Cork boards - WhiteBoards - Picture Frames
Art Concepts Warehouse Store Offers The Largest Custom Picture Frame Selection In Southern California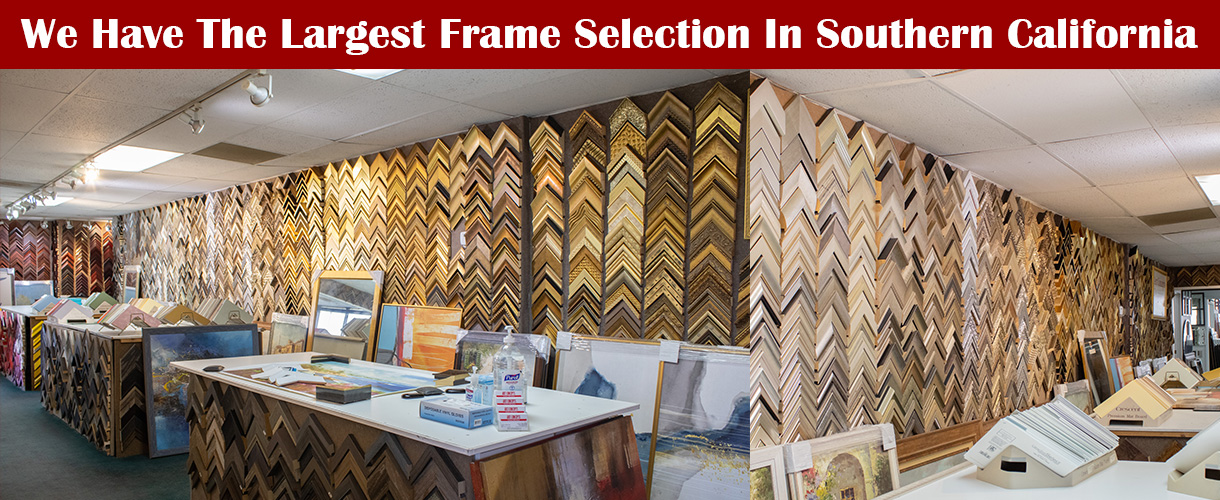 Shop Our Central Orange County Warehouse Store For Custom Picture Frames - Custom Mirrors And More
We are easy to reach from anywhere in Southern California. - Map and Directions.
We are OPEN TO THE PUBLIC and offer a relaxed family friendly atmosphere to shop for decorative wall decor.
---
Save In Store
Ship Free On Line
Since 2001 we have operated a large warehouse store in central orange county and starting in 2004 a national e-commerce store.
We sell all products in our warehouse store including custom picture framing - ready to hang mirrors - ready made frames and decorative art.
We sell custom mirrors and custom wallboards in both our warehouse store and our e-commerce store. We ship with guaranteed safe delivery to all 50 states.

There are 2 Ways To Shop For Products
Save In The Southern California Warehouse Store
OR
Ship Free On Line
To help with your shopping decision you can choose
One OR The Other of these options.

They Cannot Be Combined.


PICK UP AT OUR CALIFORNIA STORE

Shop In Our Store For All Products

You Can Also Shop On Line For Custom Mirrors and Custom Wallboards.
Use Code Storepickup47 at final checkout for CA Store Pickup only
You will receive our current discount and when finished you can pick a custom mirror or wallboard at our Laguna Hills Store
Call Us Toll Free: 888-208-4848
OR
SHOP ON LINE WITH FREE SHIPPING
ANYWHERE IN THE USA

Shop For Custom Mirrors And Custom Wallboards On Our National E Commerce Site
Always With Free Shipping And Guaranteed Safe Delivery.

(Note that Custom Framing - Ready Made Mirrors - Decorative Art & Frames Are Available Only In Store And Not Online)

www.WallDecorSuperStore.com



Professional Black Frames For Art and Mirrors
Shop Value Price To Imported European Custom Frames
Thousands Of Frame Choices
We have a large family friendly showroom to make your shopping easy
Custom Frames - For Any Wall Decor
You will find a natural - cherry or mahogany frame to fit your wall decor needs.
Custom Frames - Decorative Art
White Frames For Custom Wall Decor
We are open Monday - Friday 9 -6 and Saturday 9 -4. We are closed Sunday.
Open To The Public - No appointment is necessary.
We have a wide variety of options - and can usually find just the right solution for your wall decor project.