Custom Combination Wallboard Organizers
Purchase Our Custom Combination Boards In Our CA Warehouse Store OR
Our National E-Commerce Store
We make custom combination boards using cork - white dry erase - chalkboard material - any combination - any size - including fabric wrapped cork.
Personalize And Organize Your Walls - With A Combo Cork Board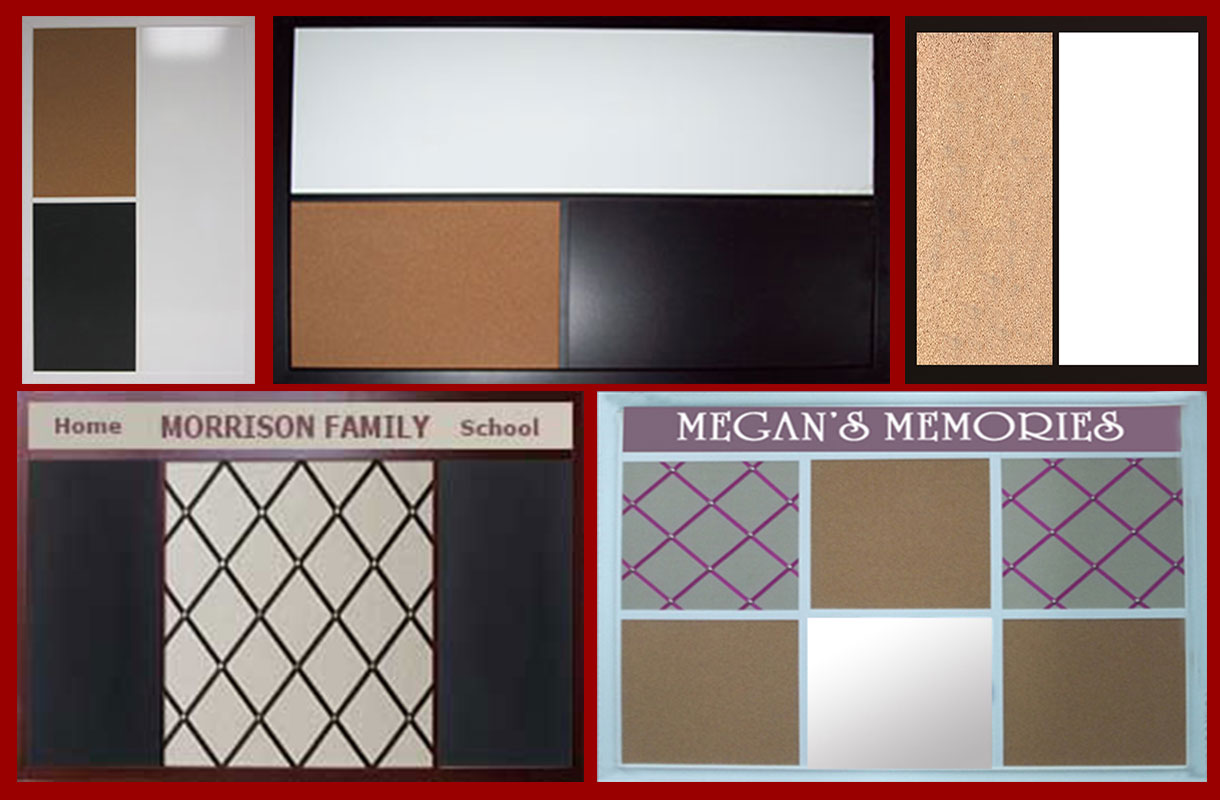 Visit Our Warehouse Store For Wall Board Organizers - Custom Made In Central Orange County
We also ship our framed decorative cork board dry erase board combo's anywhere in the USA.
We are open to the public and can help you create a white board bulletin board combo - a decorative cork board dry erase board combo - chalkboard dry erase combo - or any other possible combination of wall board material to help you organize the walls of your home or office.
Contact us - with questions about a decorative combination board made to your specifications.
Material By The Square Foot Cork - Chalk - Dry Erase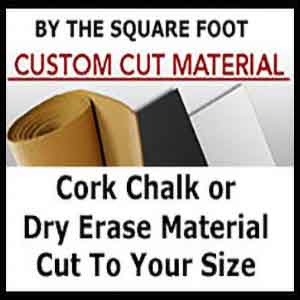 Purchase wall board material by the square foot: cork cut from the roll - or mounted on fiberboard - frameless chalkboard and whiteboard - magnetic or non magnetic. Pick up at our warehouse store or allow us to ship to you anywhere in the country with guaranteed safe delivery.
Create A Decorative Framed Combination Board
Choose Frame And Any Combination Of Elements

Create a custom decorative whiteboard bulletin board organizational combination
We offer unlimited possibilities when creating combination wallboards. When you visit our warehouse store you can choose from hundreds of frame styles to create your decorative combination wallboard. Find just the right combination for your functional need - budget and decor. Create an organizational wallboard with a combination of cork, chalk, dry erase or fabric. Choose a size and style with the perfect color to coordinate with your home or office. We have a huge assortment of frames for custom combination boards frames that are unfinished. Do it yourself - DIY - paint or stain to match your decor.